Farm stay during the summer
20th June – 27th June 2023
1st August – 8th August 2023
Skorrahestar offers our guests to experience the Icelandic horse in its natural habitat. We offer this unique opportunity for individuals, families and/or couples to stay with us at Skorrahestar. Riding everyday on horses especially chosen to fit your abilities and skills. Skorrahestar tour guides Doddi and Sunna Júlía will ensure that guests experience it all. Thea's delicious home made hot meals will be served every day. 
We ensure small group of guests (maximum 11 guests)

Accommodation at Skorrahestar guesthouse




2-4 guests in each room (6 rooms in total in the guesthouse). Private room is a possibility

Pick up and drop off at Egilsstaðir airport (dates fit perfectly flying directly from Franfkurt airport with Condor airline)

6 riding days in total (Wednesday – Monday) Second Tuesday is for sightseeing on the way back to the airport in Egilsstaðir

Suitable for novice to experienced riders

Riding time per day varies between 3-7 hours (also dependent of weather)

Riding tracks vary between soft tölt grounds, mountain riding and riding with a free heard

Swimming pool and hot tubs after the day rides included if interested

All meals included. Breakfast, lunch and dinner. Please let us know in advance if there are any allergies or preferences (f.ex vegetarians)

Rain wear, saddle bag and a riding helmet is included

Price: 2570 Euros

The tour is only done if there are 8 participants or more (booking possible until February 28th 2023)

 
To book please contact us.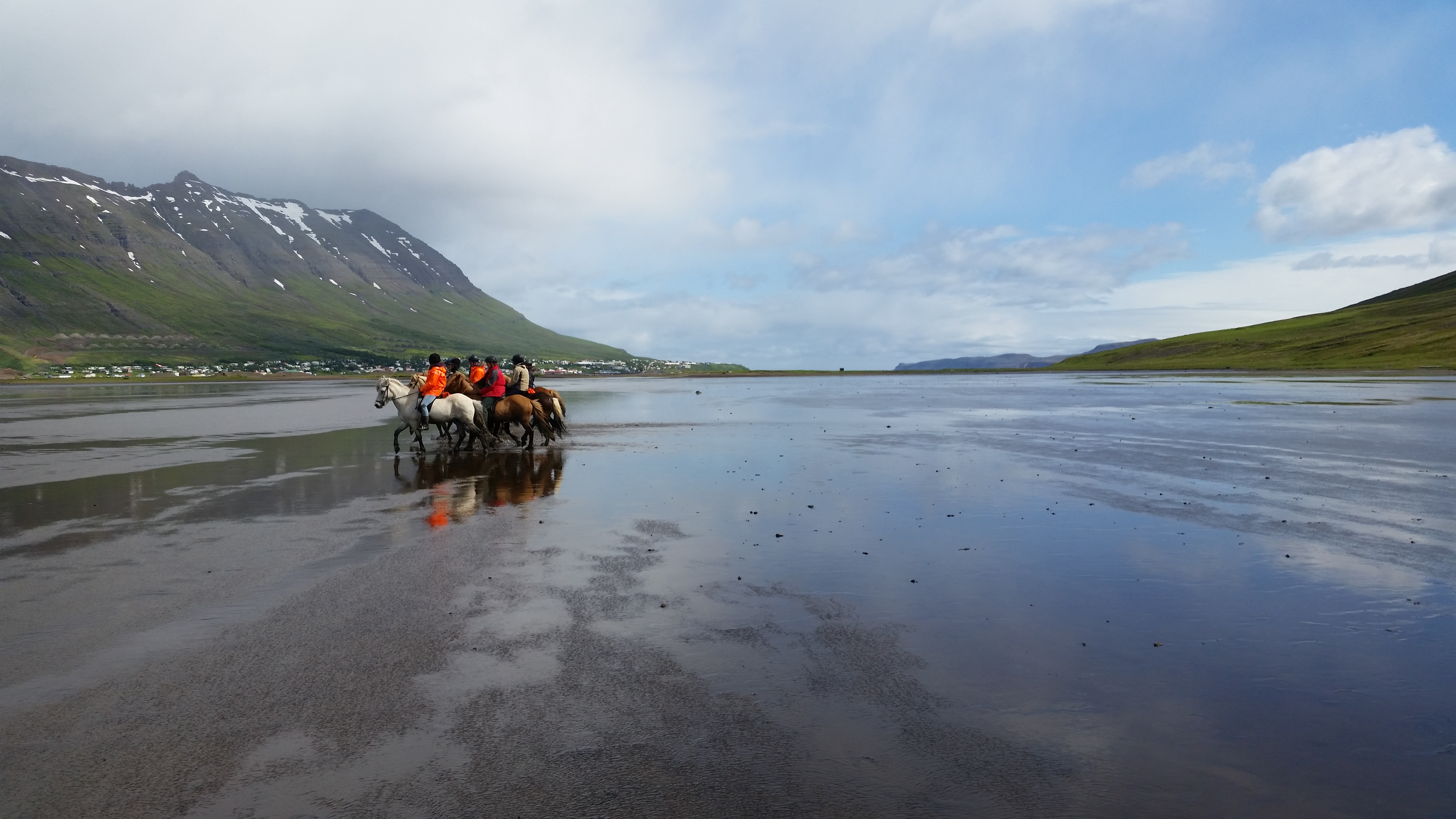 Questions?
Don't hesitate to contact us.